There's a reason so many people are drawn to retirement plans like IRAs and 401(k)s. These accounts offer a host of tax benefits. Traditional IRAs and 401(k)s, for example, allow for tax-free contributions. Put $2,000 of your earnings into one of these accounts, and that's $2,000 the IRS won't tax you on.
But despite the benefits of saving in a dedicated retirement plan, a growing number of female investors are also using other accounts to grow wealth. Fidelity reports that 67% of women have investments outside of an IRA or 401(k), up from 44% in 2018.
If you're keeping your investments solely in a retirement plan, you may want to rethink that. Here's why.
One email a day could help you save thousands
Tips and tricks from the experts delivered straight to your inbox that could help you save thousands of dollars. Sign up now for free access to our Personal Finance Boot Camp.
By submitting your email address, you consent to us sending you money tips along with products and services that we think might interest you. You can unsubscribe at any time.
Please read our Privacy Statement and Terms & Conditions.
The upside of having a brokerage account
While IRAs and 401(k)s offer nice tax benefits, those benefits come with strings attached. The money you save in one of these plans cannot be accessed before the age of 59 1/2. If you attempt to take a withdrawal sooner, you could face a 10% penalty on the sum you take out.
Say a need for money arises and you want to access some of the cash you've socked away in your retirement plan. If you withdraw $5,000 at age 40, you'll lose $500 of that right off the bat unless you happen to qualify for an exception.
On the other hand, if you open a brokerage account and invest some of your money there, you'll have more flexibility. Want to cash out some gains and use the money to fix up your home? That's your choice. You'll pay taxes on those gains, but taxes on gains also apply to traditional IRAs and 401(k)s. The only difference is that you get to defer those taxes until you take withdrawals. Or, to put it another way, you don't have to pay taxes on gains year after year in an IRA or 401(k), whereas with a brokerage account, you'll pay taxes on your gains the year you receive them.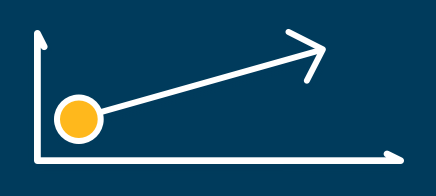 The Ascent's picks for the best online stock brokers
Find the best stock broker for you among these top picks. Whether you're looking for a special sign-up offer, outstanding customer support, $0 commissions, intuitive mobile apps, or more, you'll find a stock broker to fit your trading needs.
What's more, some retirement plans only offer limited investment choices. 401(k) plans, for example, generally don't let you buy individual stocks. That could mean missing out on a big opportunity to invest the way you want and grow wealth.
When you open a brokerage account, you can invest in a nice mix of individual stocks, mutual funds, and ETFs. Some brokerages even allow you to buy cryptocurrency.
Take charge of your investments
Everyone should aim to save and invest for the future. But for women, it's really important to take steps to set up a secure retirement.
Women are statistically likely to outlive their male counterparts, so it's important to approach retirement with a strong investment mix. Saving in a retirement plan alone may limit your investment choices, causing you to fall short on your savings goals.
These days, there are many brokerage accounts to choose from, so it pays to do some research and compare features like fees and educational resources. Spending a little time finding the right brokerage account could set the stage for many years of successful investing.