Ed­i­tor's note: In­ter­est­ed in fol­low­ing bio­phar­ma's fast-paced IPO mar­ket? You can book­mark our IPO Track­er here.
One of the busiest IPO weeks of the year has capped off with an­oth­er four biotechs ex­pect­ed to make their pub­lic de­buts Fri­day.
Af­ter Lyell, Verve and Mol­e­c­u­lar Part­ners all priced ear­li­er in the week, ATAI Life Sci­ences, Cen­tu­ry Ther­a­peu­tics, Am­brx Bio­phar­ma and Cyteir Ther­a­peu­tics each fol­lowed suit with nine-fig­ure rais­es af­ter mar­ket close Thurs­day. All that ef­fort has dri­ven the com­bined biotech IPO raise close to $9 bil­lion, per the End­points News tal­ly.
With the end of the sec­ond quar­ter rapid­ly ap­proach­ing, the in­dus­try is well on its way to eclips­ing 2020's record IPO fig­ures. Last year saw a $16.5 bil­lion com­bined raise from 91 biotechs, ac­cord­ing to Nas­daq, where 2021's sum thus far comes from 53 new­ly pub­lic com­pa­nies.
ATAI led Fri­day's group, tal­ly­ing a $225 mil­lion raise at $15 per share. Cen­tu­ry al­so hit the $200 mil­lion mark, rais­ing $211 mil­lion at $20 per share. Cyteir and Am­brx fol­lowed up with to­tals of $133 mil­lion and $126 mil­lion, re­spec­tive­ly, each launch­ing their stock at $18.
'Be­liev­ing in mag­ic,' Thiel-backed ATAI jumps to Nas­daq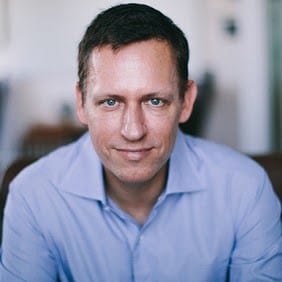 Pe­ter Thiel
Backed by bil­lion­aire Pe­ter Thiel, ATAI has com­plet­ed the next step in its jour­ney as it con­tin­ues its unique mis­sion of wrap­ping sev­er­al psy­che­del­ic biotechs un­der one cor­po­rate um­brel­la.
The IPO fol­lows two nine-fig­ure pri­vate rais­es, with a $125 mil­lion Se­ries C last No­vem­ber and a $157 mil­lion Se­ries D in March. CEO Flo­ri­an Brand told End­points News at the time that their psy­che­del­ic strat­e­gy proved es­sen­tial in dri­ving that heavy in­vestor in­ter­est, and that os­ten­si­bly con­tin­ued in­to ATAI's Nas­daq leap.
Hav­ing fin­ished its IPO prep, we can now glean some more in­for­ma­tion out of ATAI's pub­lic plans thanks to an up­dat­ed S-1 fil­ing. The biotech list­ed sev­en of their 14 port­fo­lio com­pa­nies to­ward which IPO funds will be di­rect­ed, with Per­cep­tion and Recog­ni­fy lead­ing the way. Per­cep­tion had been one of ATAI's ear­li­est ac­qui­si­tions, while Recog­ni­fy joined the fold this past Jan­u­ary.
Per­cep­tion's cash will be used to launch and com­plete a Phase II study for a pro­gram in treat­ment re­sis­tant de­pres­sion, while Recog­ni­fy is look­ing to fin­ish a Phase IIa tri­al for their can­di­date they say can mod­u­late the cholin­er­gic, NM­DA and GA­BA type B re­cep­tor sys­tems.
The oth­er com­pa­nies specif­i­cal­ly slat­ed for funds are De­meRx, GA­BA Ther­a­peu­tics, Neu­ronasal, Kures and Viridia. But ATAI isn't stop­ping there, sav­ing a mas­sive amount for oth­er play­ers in their port­fo­lio and set­ting aside $75 to $85 mil­lion for an­oth­er po­ten­tial ac­qui­si­tion.
ATAI will trade un­der the tick­er $ATAI. Founder Chris­t­ian Anger­may­er, who con­trols the largest stake in ATAI at 19.1% post-of­fer­ing, tweet­ed his ap­par­ent plea­sure at the news ear­ly Fri­day.
Be hap­py. Live your dreams. Be­lieve in mag­ic. ???

— Chris­t­ian Anger­may­er (@C_Anger­may­er) June 18, 2021
Cell ther­a­py play­er Cen­tu­ry con­tin­ues its hot streak
Look­ing to cap­i­tal­ize on the mo­men­tum in an­oth­er hot mar­ket — al­lo­gene­ic cell ther­a­py — CEO La­lo Flo­res is steer­ing Cen­tu­ry to Nas­daq.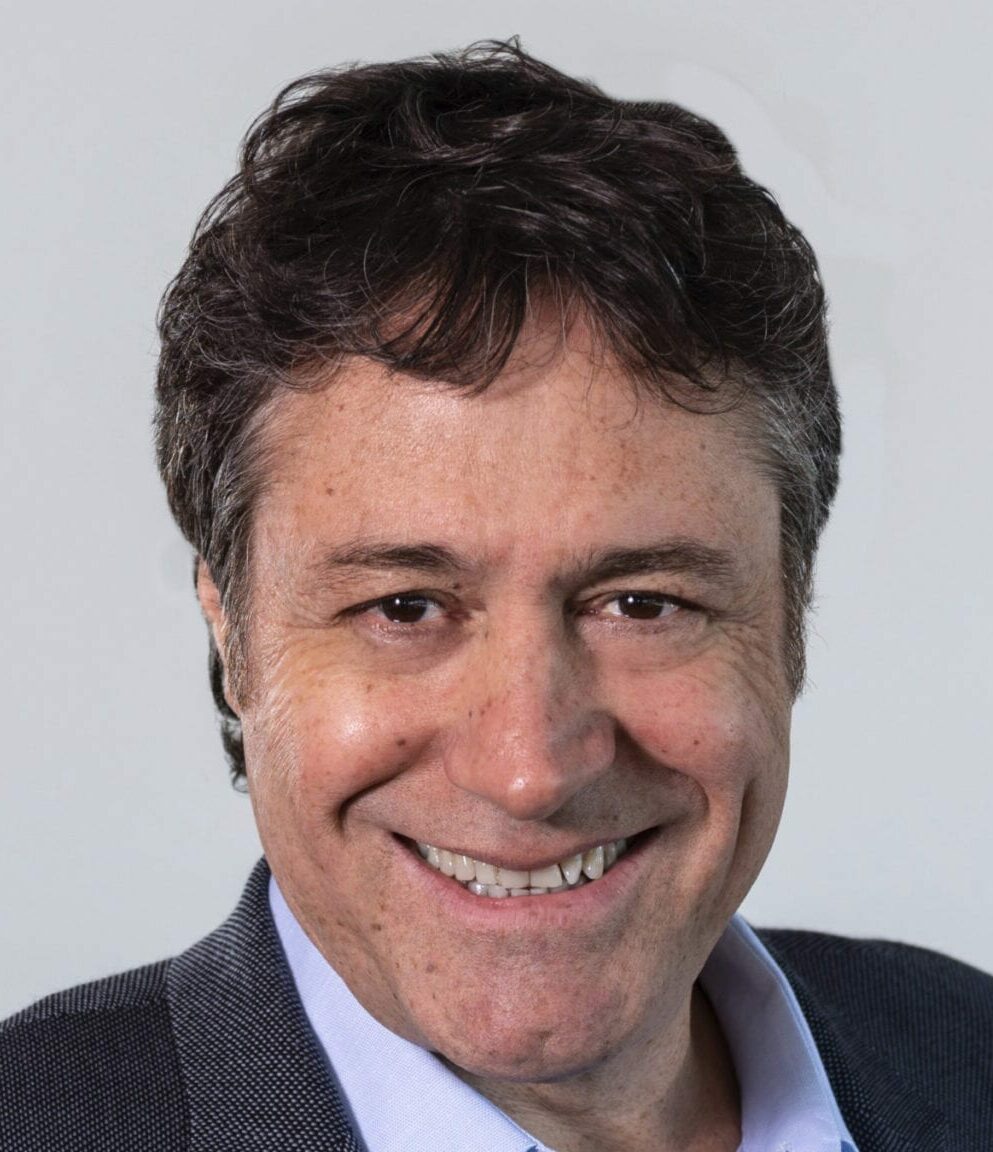 La­lo Flo­res
The IPO con­tin­ues a big year for Flo­res, who nailed down a $160 mil­lion raise back in March to scale their iP­SC plat­form for CAR-T and CAR-NK ef­forts. Cen­tu­ry is tak­ing what they see as a dif­fer­ent ap­proach to the tech­nol­o­gy, how­ev­er, opt­ing for in­duced pluripo­tent stem cells rather than donor cells.
Cen­tu­ry's lead pro­gram, a CD19 CAR-NK that they hope to steer in­to a hu­man tri­al by 2022, is ex­pect­ed to see a $50 mil­lion wind­fall from the IPO. Three oth­er pro­grams will get a com­bined $110 mil­lion in funds, Cen­tu­ry said in its S-1 ear­li­er this week.
The tri­umvi­rate of those pre­clin­i­cal pro­grams tar­get­ing CD133 and EGFR, CD19 and CD79b, as well as an­oth­er mul­ti­spe­cif­ic can­di­date. If every­thing goes as planned, Cen­tu­ry will com­plete its slate of INDs by the end of 2024. An­oth­er $35 mil­lion is slat­ed to boost the biotech's man­u­fac­tur­ing ca­pa­bil­i­ties.
Cen­tu­ry has some big play­ers as its top in­vestors, who will each see hefty wind­falls with the IPO raise. Ver­sant is the biotech's biggest share­hold­er with a 24.7% post-of­fer­ing stake, while Bay­er will con­trol 21.8% of shares once the IPO is com­plet­ed. Fu­ji­film's cell man­u­fac­tur­ing sub­sidiary al­so owns 12.7% of Cen­tu­ry.
Once it rings in the IPO on Fri­day, Cen­tu­ry will trade un­der the tick­er $IP­SC.
Cyteir hits the bulls­eye in IPO raise
Cyteir's pub­lic leap comes af­ter a Se­ries C round in Feb­ru­ary that saw the biotech pull in $80 mil­lion.
They've in­vest­ed heav­i­ly in their lead pro­gram, an oral in­hibitor of RAD51-me­di­at­ed DNA re­pair, and the biotech is aim­ing to po­ten­tial­ly com­plete a Phase II tri­al as a monother­a­py with $85 mil­lion of the $133 mil­lion IPO. Tar­get­ing RAD51, the can­di­date hits at a crit­i­cal en­zyme in dou­ble-strand­ed DNA re­pair, as Cyteir re­search­es the con­cept of syn­thet­ic lethal­i­ty.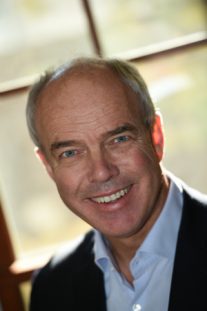 Markus Ren­schler
The biotech hopes the phe­nom­e­non can in­hib­it the DNA dam­age re­pair can­cer cells need to sur­vive and grow, CEO Markus Ren­schler told End­points in Feb­ru­ary.
Be­hind this pro­gram is an­oth­er RAD51 can­di­date, but is still in the pre­clin­i­cal stage. Here, Cyteir will fun­nel $22 mil­lion of its IPO cash, and save the rest for oth­er gen­er­al R&D and cor­po­rate pur­pos­es.
Cyteir has some big back­ers be­hind the IPO, with No­vo hold­ings top­ping the charts at a 13.2% stake af­ter the of­fer­ing. Jan­willem Nae­sens' Droia Ven­tures comes in sec­ond with a 9.5% stake, match­ing the shares owned by Ven­rock. And RA Cap­i­tal and Cel­gene/Bris­tol My­ers Squibb each own sig­nif­i­cant stakes, at 5.8% and 5.1%, re­spec­tive­ly.
Oth­er ma­jor stock­hold­ers in­clude Os­age Uni­ver­si­ty Part­ners II at 7.2% and Light­stone Ven­tures at 7.1%. Cyteir will trade un­der the tick­er $CYT.
Sec­ond time's the charm for re-en­er­gized Am­brx
Am­brx's sec­ond at­tempt to go pub­lic has end­ed in suc­cess, fol­low­ing a 2014 ef­fort that was with­drawn.
Af­ter sell­ing it­self to a syn­di­cate of Chi­nese in­vestors and phar­ma com­pa­nies, Am­brx laid low un­til a $200 mil­lion crossover raise last No­vem­ber helped com­plete its piv­ot to Chi­na. They've lined up part­ner­ships with Mer­ck, Bris­tol My­ers Squibb and Eli Lil­ly over the years, and signed dis­cov­ery deals with BeiGene, Suzhou-based Mab­Space and Shang­hai-based NovoCodex, among oth­ers.
Am­brx moved its first in-house drug in­to the clin­ic, a HER2-tar­get­ing an­ti­body-drug con­ju­gate, and much of the IPO's cash will fo­cus on push­ing it for­ward in over­ex­pressed HER2 breast and gas­tric can­cers, as well as oth­er sol­id tu­mors. A prostate can­cer pro­gram will al­so see some funds.
The Bei­jing in­vest­ment firm HOPU stands to gain the most from this IPO, as it will own a 14.8% stake in Am­brx af­ter the of­fer­ing is fin­ished. WuXi is al­so in­volved with 11.1% of post-of­fer­ing shares. CEO Feng Tian will col­lect some cash as well, own­ing about 5.8 mil­lion shares that amount to a 2.2% stake.
Am­brx will trade un­der the tick­er $AMAM.