The Australian sharemarket has dropped on the first day of the new financial year and share-trading platform Robinhood has been fined more than $90 million for misleading customers.
Key points:
The Dow Jones rises 0.6 per cent to 34,503,  the S&P 500 rises 0.1 per cent to 4,298 and the Nasdaq drops 0.2 per cent to 14,504.
For the quarter, the S&P 500 was up 8.2 per cent, the Dow Jones index up 4.6 per cent, while the Nasdaq rises 9.5 per cent
The Australian dollar fell to 74.96 US cents on a stronger greenback 
At 1:10pm AEST, the All Ordinaries index had come off its lows and was down 0.3 per cent to 7.565.
The ASX 200 index fell 0.3 per cent to 7,289.
Today, most sectors were in the red with consumer firms, banks, oil and healthcare stocks going down.
Miners, education stocks, industrials and utilities made gains.
The best performers on the ASX 200 index were gold miner Regis Resources (+7pc), software firm Nuix (+6.3pc) and gold miner St Barbara (+6.2pc).
The ASX 200 had its best financial year on record in 2020-21 increasing by 24 per cent despite the pandemic. 
Loading
Seven lifts Boral takeover bid
Seven has raised its takeover offer for building materials firm Boral to $7.30 a share. 
The company said it had enough investors willing to sell to take its stake to 29 per cent of Boral and would raise the offer to $7.40 a share if it raised its stake in Boral to 34.5 per cent by July 7. 
Seven's shares rose 0.9 per cent to $20.53 at 12:40pm AEST while Boral shares were up 0.3 per cent to $7.37.
Lendlease said challenging conditions caused by coronavirus would hurt its annual profit, and its shares fell (-3pc). 
It predicts net profit for 2021 could come in between $200 million to $320 million. 
The property developer said it was being affected by COVID-19 around the world especially in the United Kingdom with London lockdowns leading to delays in purchasing, investment and leasing. 
Also going down were Chalice Mining (-5.4c) and Metcash (-4.8pc).
Westpac (-0.3pc) said it had completed the $725 million sale of its general insurance business to Allianz. 
Former Commonwealth Bank boss Ian Narev starts his new job as the chief executive of employment website Seek (+0.4pc) today, replacing Andrew Bassat.  
REA Group (-0.5pc) has bought mortgage broker Mortgage Choice for $244 million.
Oil prices edged higher, with Brent crude at $US74.67 a barrel, up 0.1 per cent. 
Spot gold rose 0.2 per cent to $US1,774 an ounce. 
The Australian dollar was down 0.1 per cent to 74.88 US cents at 12:50pm AEST.
Economic data showed that China's manufacturing industry expanded at a slower pace in June. 
Robinhood fined record $93 million
The US financial regulator has fined share-trading platform Robinhood Financial for systemic supervisory failures and significant harm suffered by millions of customers dating back to September 2016. 
The Financial Industry Regulatory Authority (FINRA) ordered Robinhood to pay a record $US70 million ($93 million) to compensate millions of customers who received false and misleading information, were affected by systems outages, and thousands of customers who were approved to trade options even when it was not appropriate for them to do so.
Robinhood sells itself as democratising share trading and investment through its commission-free app which uses algorithms.
FINRA's executive vice president and head of enforcement, Jessica Hopper, said the fine sent a clear message that all firms must comply with the rules governing the stockbroker industry. 
"Compliance with these rules is not optional and cannot be sacrificed for the sake of innovation or a willingness to 'break things' and fix them later," Ms Hopper said.
The fine is the latest blow to Robinhood's reputation with the company planning to list on the stock exchange.
The firm has been under scrutiny from US legislators and regulators after the meme stock frenzy earlier in the year which raised questions over its business model, risk management and customer treatment. 
FINRA said a Robinhood customer took his life in June 2020 after becoming confused by messages in his account which appeared to show he had turned off margin trades and inaccurately showed a negative cash balance.
It said thousands of other customers suffered more than $US7 million in losses due to similar incorrect statements.
FINRA also accused Robinhood of failing to properly supervise its technology and failed to report thousands of customer complaints. 
Robinhood neither admitted nor denied the charges, but consented to FINRA's findings.
The company said it was overhauling its business, installing new supervisor and communications procedures, and has hired former regulators. 
Loading
Didi value hits $107 billion 
Shares in Chinese ride-sharing giant Didi soared by more than one quarter in early trade on the New York Stock Exchange to a total value of as much as $US80 billion ($107 billion), in the biggest share sale by a Chinese company since Alibaba raised $US25 billion in 2014. 
But shares then ran out of steam.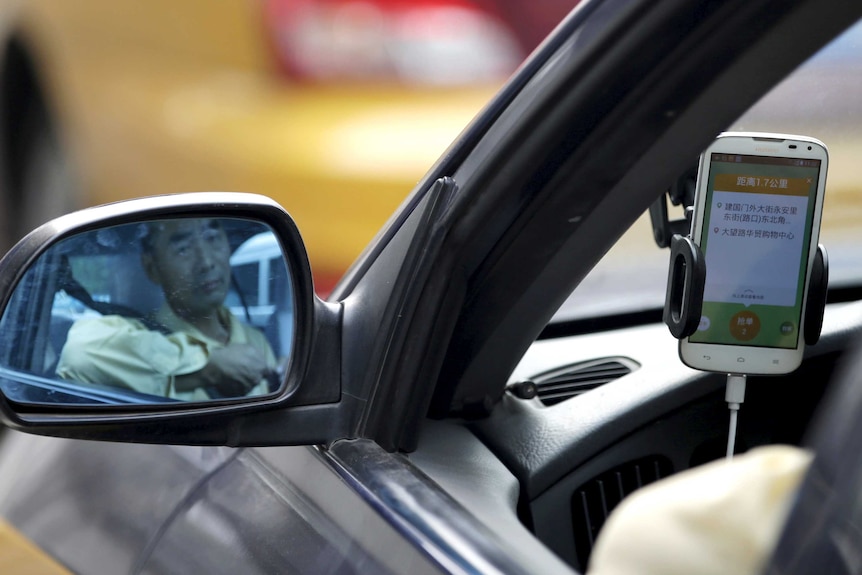 Didi's shares closed up 1 per cent at $US14.14, valuing it at $US68 billion ($90 billion).
Didi is the latest Chinese company to seek to capitalise on the record highs on the US market.
The company is backed by technology giants SoftBank, Alibaba, Tencent, and Uber.
It was founded in 2012 by chief executive Cheng Wei as a taxi-hailing app.
His stake is now worth around $US4.5 billion.
The firm operates in 4,000 locations across 16 countries including Australia and has a dominant position in the online ride-sharing business in China.
Its business includes car-hailing, sharing bikes, delivery, freight and logistics.
S&P500 ends on a high
US investors saw more record highs overnight as the June quarter ended.
The S&P 500 index marked its fifth record closing high in a row and its fifth quarterly gain as investors awaited the latest US employment report on Friday.
Oil stocks drove the index, while real estate companies fell.
For the quarter, the S&P 500 rose 8.2 per cent, the Dow Jones index gained 4.6 per cent, while the Nasdaq increased 9.5 per cent. 
Robert Pavlik from Dakota Wealth said it had been a good quarter, with investors favouring growth stocks. 
The Dow Jones Industrial Average rose 0.6 per cent to 34,503,  the S&P 500 gained 0.1 per cent to 4,298 and the Nasdaq Composite dropped 0.2 per cent to 14,504.
Leisure and hospitality jobs boost
The greenback rose to its highest in more than two months against a basket of currencies. 
It was boosted by economic data showing that US private payrolls increased by 692,000 in June, more than expected. 
Nearly half of the jobs were in leisure and hospitality, according to the ADP National Employment Report.
There were also rises in construction jobs, but the manufacturing industry slowed amid labour shortages and the higher cost of raw materials.
A global shortage of semi-conductors is weighing on car production and the production of some household appliances.
But revised data for May showed that fewer jobs were created than the 978,000 initially reported. 
Rubeela Farooqi, chief economist at High Frequency Economics in New York, said the employment market was improving.
"The labour market is continuing to heal," he said.
"Job growth is expected to pick up with the broader reopening, but timing is uncertain given it is unclear how quickly supply constraints will ease."
Contracts to buy homes rose in May but applications for loans fell last week. 
More than 150 million Americans have been vaccinated against the coronavirus.