Barry Bonds and controversies are like the two sides of a single coin. The MLB legend had unparalleled skills and talent but had an equal amount of disputes. However, Bonds once used his controversial image to bait the Houston Astros to reach his iconic milestone in 2001. His goal was to match another legend's record that was untouched until then.
America's Favorite Video Today
The 7x All-MVP created a fear amongst the opponents that they didn't really want to face him. So, the Giants' legend took a twisted way to make things normal; so he could reach his goal. Jeff Pearlman captured Bonds' candid admission of provoking the opposing team to hit home runs against the Astros.
Barry Bonds provoked the Houston Astros to match another legend's home run record
ADVERTISEMENT
Article continues below this ad
At the staring of his MLB journey, the 14x All-Star often got overshadowed by his father. So, he was determined and desperate to break out of the shadow and create his identity. This process was not smooth. His past playing experiences almost made him a joke for other teammates, as they often made fun of him, saying, "How many hittable balls will Barry see today? One? Two? Three, if he's lucky?" So it was kind of necessary for the legend to create a history to shut everyone's mouth.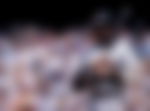 This opportunity came during the 2001 MLB season. That season was a blast for Bonds. After his inflamed performance against the San Diego Padres, he required only 1 Home Run to touch the single-season record of Mark McGwire. He hit 70 Home Runs in a Season, and that record was untouched. The HomeRun King aimed at the record and baited the Astros to pitch him and not walk him.
On page 14 of Love Me, Hate Me: Barry Bonds, he mentioned, "I've played against Houston a long time and I've never known them to bypass anybody. "They have too many quality pitchers on that side, back to Nolan [Ryan] and Mike Scott and all the rest of them. They have pride, too. They have always been up for the challenge. When you look at some of the other teams, you can probably say, 'Sure, they won't pitch to you.' But when you look at a staff like [Houston's], it would be kind of odd if they [pitched around me]."  He especially wanted Dierker to get the bait.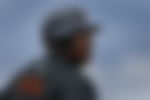 "Target of Media…": How Controversial Barry Bonds Feared Reporters "Criticisms"
More Than Playoff Failure During MLB Career Peak
The Houston Astros took his provocation, and the legend hit his 7oth Home Run of the season, reaching the record of Mark McGwire. He snatched the victory for his team. However, Bonds even got life threats before this record.
ADVERTISEMENT
Article continues below this ad
Barry Bonds received life threats before the 70th home run
That's pretty unnatural to a player, but the controversial Giants legend experienced it. After Bonds' blasting performance against the Padres, things started changing rapidly. He entered the series with the Astros and aimed for his 70th Home Run. The natural trend of players breaking records proved harmful for the MLB legend. One week before the game, the FBI informed the legend that someone threatened him saying, "Keep hitting homers—and you die."
Providing feedback will help us make your experience better.
Enjoyed Your Read? Let us know how likely you are to recommend EssentiallySports to your friends!
However, it didn't affect the determination of the Power Hitter. He stuck to his aim. Nothing hampered his focus on making his identity, and he did it.
ADVERTISEMENT
Article continues below this ad
What do you think of Barry Bonds' life-threatening experience? Share your comments with us.
WATCH THIS STORY | Barry Bonds Humility Lesson Unforgettable Encounter Sparks Rare Moment In Giants Legends career