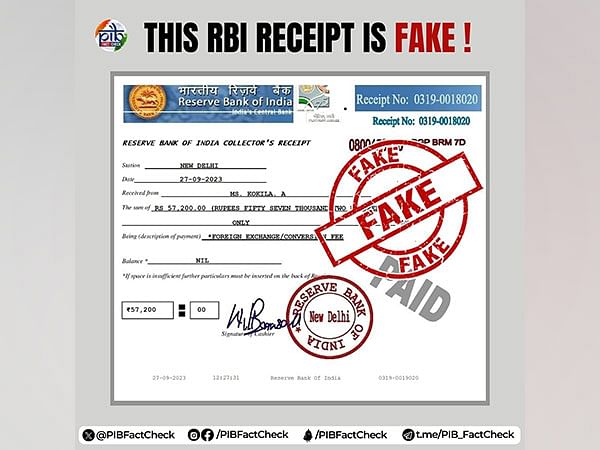 New Delhi [India], October 1 (ANI): A receipt allegedly issued by the Reserve Bank of India for payment of Rs 57,200 as a Foreign Exchange Conversion Fee, which is doing the rounds on social media is fake, PIB busted the misinformation spreading like wildfire.
PIB Fact Check, the government arm that busts fake news and misinformation related to the government, categorically said, "This receipt is fake. RBI does not issue any such receipts."
The Reserve Bank of India has, on several occasions in the past, cautioned the members of the public not to fall prey to fictitious offers/lottery winnings/remittances of cheap funds in foreign currency from abroad.
It is also to be noted that the RBI never contacts the public via unsolicited phone calls or emails asking for money or any other type of personal information. (ANI)