Deutsche Bank has hired Morgan Stanley executive director Amit Sheshinski to spearhead its real estate sector coverage in Australia.
Deutsche Bank told staff on Monday that Sheshinski was joining the bank's local origination and advisory team as head of real estate, where he will be tasked with offering advice and funding to the bank's clients.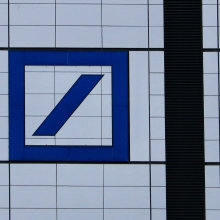 Sheshinski will report to Hugh Macdonald, who is head of investment banking coverage and advisory for Deutsche Bank in Australia.
"We look forward to welcoming Amit to the team to bolster our real estate coverage, a sector of historical strength for Deutsche Bank both in Australia and globally," he said in a statement to Street Talk.
"With the number of major global real estate groups being active in Australia, this is a natural area for us to intensify our focus,"
Sheshinski spent nearly seven years at Morgan Stanley in Australia, focusing on real estate investment banking and working on deals for the likes of Lendlease, Stockland, Oxford Properties and Scape. He previously worked at Citi.
His appointment follows Deutsche's addition of ex-Nomura banker Martin Nosek to cover financial institutions and former BoA banker David Hopwood to oversee natural resources.