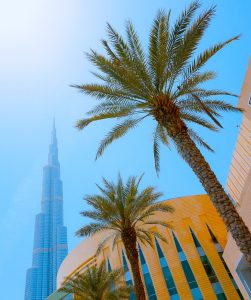 Dubai-headquartered personal finance and investment platform Sarwa has acquired $15 million in capital through a Series B round.
Abu Dhabi's sovereign investment company Mubadala Investment Company has led Sarwa's latest investment round. Other investors that made contributions include 500 Startups, KIPCO, Shorooq Partners, MEVP, DIFC, Hambro Perks Oryx Fund, HALA Venture and Vision Ventures.
Mubadala and 500 Startups will now take a seat on Sarwa's Board of Directors, the announcement revealed.
The proceeds from the round will be directed towards expanding Sarwa's market presence and professional team, and launch new products, the personal finance firm noted. At present, Sarwa has more than 40,000 registered users that are based in the MENA region. The Fintech is also a partner of Abu Dhabi's Hub71.
Established in 2017, Sarwa has secured $25 million in capital, to date. Investors in the business include local as well as global backers. Government funds have also invested into the firm's operations, the announcement confirmed. Sarwa's main product, Sarwa Invest, has been designed to automate the investing process so that clients can take positions in global diversified portfolios.
Sarwa's management further noted that they intend to widen their personal finance offerings, including commission-free stock trading platform Sarwa Trade and crypto-asset investment platform, Sarwa Crypto.
Sarwa Trade, which lets investors perform trades on large international platforms with just $1, is currently in its pre-launch phase. As confirmed in the update, Sarwa Invest has also reduced its minimum investment amount to $5, from a previous $500, as part of its ongoing business growth strategy.
Sarwa is regulated by the Financial Services Regulatory Authority in Abu Dhabi, and the Dubai Financial Services Authority.
Ibrahim Ajami, Head of Ventures and Growth at Mubadala Investment Company, remarked:
"Sarwa is revolutionizing the financial services landscape in the Middle East by offering a range of investment solutions to a large market that has had little access to such services in the past. In just three years, the company has nearly doubled its client funds and expanded its product base to include a wider range of securities and asset classes, reflecting the potential for further exponential growth."