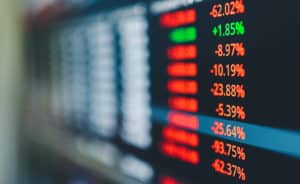 The global pandemic and market volatility has caused a surge in European equity commissions following a several years of decline, according to a report from Bloomberg Intelligence.
Bloomberg polled 87 European institutional equity heads and senior traders and found that a majority of 53% believe their commission payments will increase this year, while 65% expect their value traded in 2021 to also rise.
The report suggested that equity commissions in Europe will increase by 8.8% this year to £2.3 billion after surging 9.2% throughout 2020. The growth in 2020 and potentially this year represents a 19% increase from lows of £1.9 billion in 2019. Between 2015 and 2019, brokerage commissions declined a third amid a shift towards more passive strategies.
Survey respondents also agreed that algos are the most important broker service, followed by high- and low-touch services. Bloomberg said that increase flows and worked from home encouraged traders to engage with lower priced algorithms and lower-touch channels as the volatility in 2020 aided fundamental and active investors.  
"Vacillation between euphoria and disappointment has driven equity values and commissions at a time when the pandemic has enabled fundamental management to outperform standard index-based passive measures," added Larry Tabb, head of market structure research at Bloomberg.
"While the creation of a COVID-19 vaccination arrived faster than many expected, varying country implementation strategies and containment efforts pushed investors to think and rethink their holdings. This in turn pushed up trading volumes, commissions and research spend."
The average fund paid £1.54 million for research in 2020, with larger funds spending £5.28 million and small to medium sized funds spending less than £1 million, Bloomberg's figures revealed. Institutional investors increased their research funding by almost 8% to £689 million during the year following a decade-low of £640 million in 2019.  
"The pandemic has had sweeping impacts on asset classes, industries, sectors, and companies. Some industries like technology have boomed, while others such as travel and leisure have languished. This has reinforced the importance of active management, and has powered an increase in equity research spending," Tabb said.