Chicken farmer Inghams was flying back in May when it told the market to brace for a bigger-than-expected profit.
But lock downs across the final five weeks of 2020-21 have seen Macquarie analysts trim their price target on the company and temper their expectations for its upcoming result on August 20.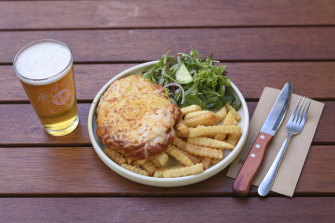 Shares in the $1.5 billion poultry producer were down 2.5 per cent to $3.85 this afternoon after Macquarie warned of the ongoing impact of COVID-19, rising feed costs, and a major retail contract that is up for renewal in the next six months.
Macquarie has a neutral rating on Inghams and a $3.95 target price, down from $4.03.
On May 28, Inghams shares jumped by 8 per cent after it was guiding to underlying earnings of between $203 million and $213 million, and profit of between $96 million and $103 million.
This morning, however, Macquarie said it was expecting the figures to come in at the lower end of that range – $206 million in underlying earnings and a $98 million profit.
This factors in the Victorian lock down that started the day before guidance was given, and Sydney lock down that has run since late June.
"We expect this has resulted in a negative mix impact, i.e. a volume shift to lower margin retail from foodservice, quick service restaurants, and wholesale," Macquarie said in a note.
Macquarie says operational efficiencies should help offset some impact from COVID-19 lock downs, but it has reduced its 2021-22 first-half earnings margin for Inghams Australia from 8.1 per cent to 7.6 per cent.
2021-22 and 2022-23 estimated earnings per share have been reduced by 6.4 per cent and 5.2 per cent respectively.
Inghams has had a pretty flap on the ASX so far this year, its share price rising 23.1 per cent.
The company was trading at a post-COVID peak of $4.10 in June, rising from a more than three-year low $2.83 in November.
First half profit rose 34 per cent to $35.3 million as people ate more chicken at home during lock downs.
Former chief executive Jim Leighton resigned abruptly in March, citing family reasons, and was replaced by Andrew Reeves.