"They will work directly with the property services expert panel, made up of industry bodies and associations from across the industry with the goal of improving the interaction between Fair Trading and the sector," he said.
Shooters, Fishers and Farmers MP Philip Donato introduced a bill to the lower house last Tuesday for a standalone commissioner independent of Fair Trading and says there is "a lot of politics being played" after the government opposed the bill in the upper house.
"It is curious that in the last week or so an advertisement for this position of property services commissioner has been posted by the government," Mr Donato said. "So they're going to create this position, and take credit for it (after it was proposed by others)."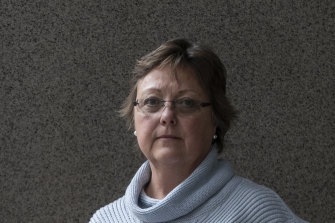 Owners Corporation Network executive officer Karen Stiles said she supports the independent Property Services Council and a Commissioner enshrined in the bill put up by the Shooters, but not the minister's expert panel.
"There's no consumer representation on the panel, " Ms Stiles said. "The Minister's office said it wasn't required, however, the Wool Growers are represented, one can only speculate why."
"(But) I'm surprised to see a property services commissioner job ad already indicating they will work for NSW Fair Trading," Ms Stiles said. "That's a new definition of 'independent' I'd like explained."
Industry standards have repeatedly been reduced by NSW Fair trading to increase competition, Mr McKibbin said. De-licensing auctioneers, reducing the time it takes to become a licensed real estate agent from three years to a few days, opposing mandatory professional indemnity insurance and scrapping annual trust account audits going to the regulator unless they don't add up, has weakened the industry.
"The problem is demonstrated by 80 per cent of the people that come into the industry leave in the first year because they don't know what they're doing, they find it too stressful," Mr McKibbin said.
Chair of the expert panel, Chris Duggan, agrees Fair Trading is imperfect but is improving and a critical review of the agency is the panel's first priority.
Loading
"No one is shying away from the fact that Fair Trading needs a shake-up," Mr Duggan said. "But a standalone commission is not broadly supported by industry.
"The property industry is in nowhere near the strife that the construction industry was and therefore doesn't necessitate the type of powers or reform that (Building Commissioner) David Chandler has had to implement while operating within Fair Trading."
The Morning Edition newsletter is our guide to the day's most important and interesting stories, analysis and insights. Sign up here.
CORRECTION: An earlier version of this story incorrectly stated the Owners Corporation Network (OCN) executive officer Karen Stiles said she supported the minister's expert panel. OCN does not support the minister's panel but she does support the Property Services Council and Commissioner.