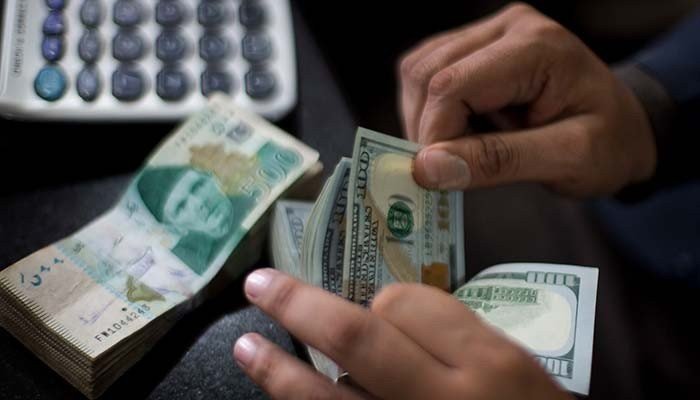 KARACHI: Analysts forecast that the rupee is likely to remain range-bound against the US dollar in the coming week, depending on the demand for greenback by importers and as companies make their end-of-year payments, reported The News on Sunday.
The rupee had a volatile week as it swung between 157.51 to a low of 158.53. It ended the week at 157.62 against the dollar on Friday.
"The fiscal year 2020/21 is going to end next week, so we expect the local unit to see an upsurge in demand. However, the dollar inflows will be enough to meet that demand," said a foreign exchange trader. 
"The rupee is likely to trade within the range of 157.40 to 158 in the week ahead," believed the trader.
Read more: Pakistani rupee to remain stable next week

Another currency dealer said the Financial Action Task Force's (FATF) decision to maintain Pakistan in the grey list will have no effect on the rupee.
But he did warn that an increase in the monthly current account deficit could be a source of concern for the market.
The current account deficit widened 236% month-on-month to $632 million in May.
The domestic currency was under pressure due to import and debt payments during the outgoing week.
Read more: Rupee expected to remain stable after volatile week, say traders
This is also evident from the fact that the central bank's foreign exchange reserves fell $311 million to end at $16.106 billion in the week that ended June 18.
However, the rupee stabilised during the last two sessions after the supplies increased on the back of inflows from remittances and dollar selling from exporters.