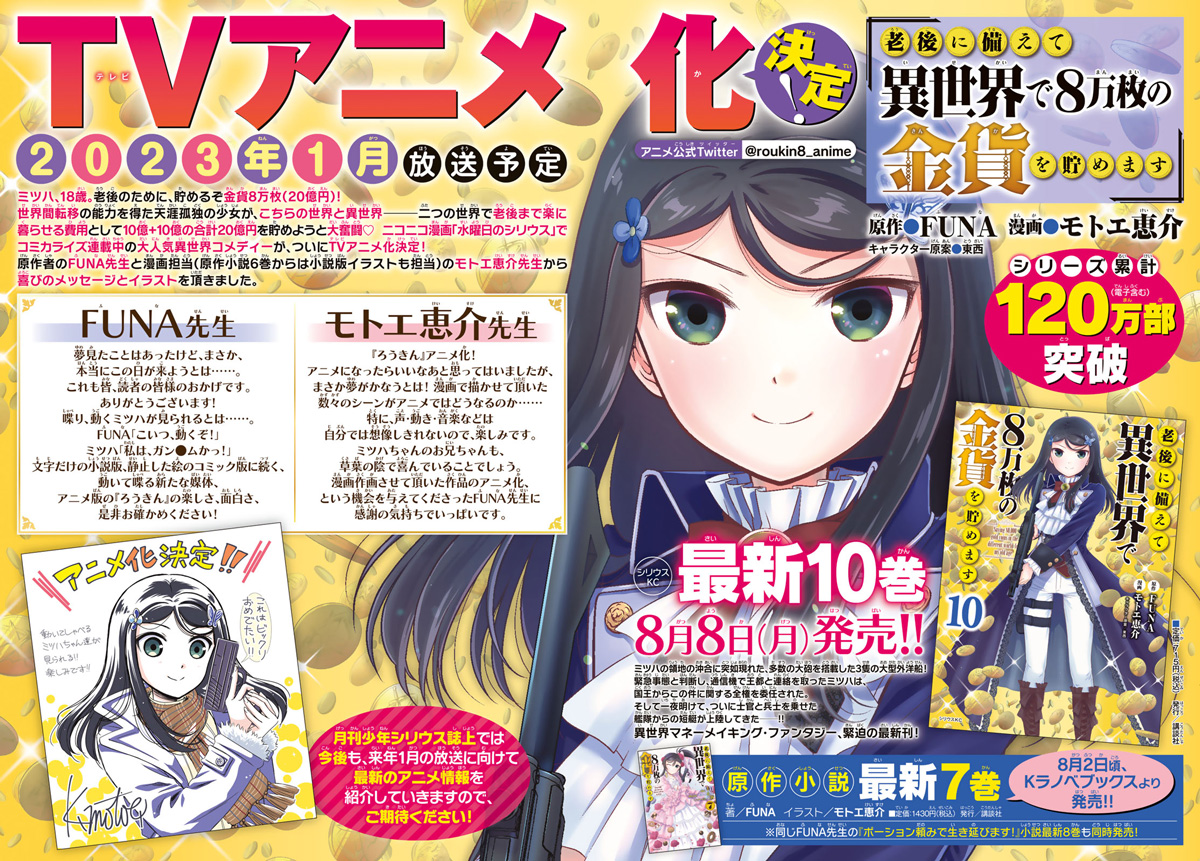 All that glitters is gold, as upcoming isekai anime Saving 80,000 Gold in Another World for My Retirement filled up its account of information by cashing in a shiny teaser visual, main staff members and the news that pragmatic protagonist Mitsuha Yamano will be voiced by Rika Nagae (Hinata in WATATEN!: an Angel Flew Down to Me).
Teaser Visual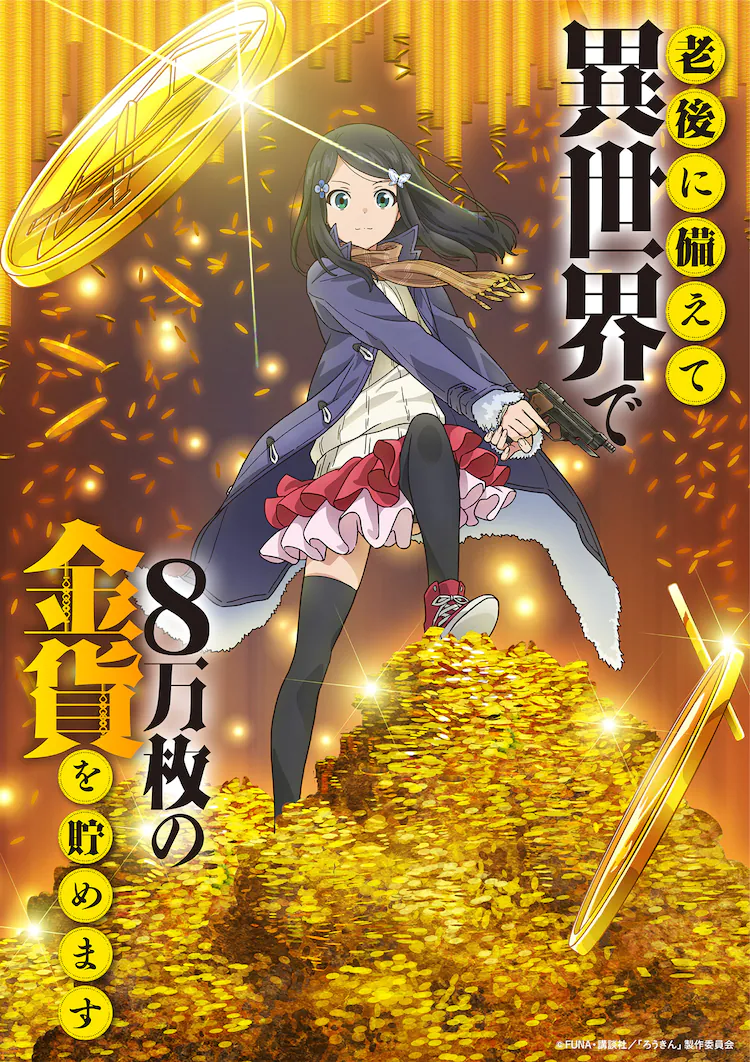 Hiroshi Tamada (LAST HOPE episode director) is helming the series as lead director at studio FelixFilm, who produced last season's Aharen-san wa Hakarenai, with series composition by Akihiko Inari (Choyu Sekai: Being the Reality) and character designs by Yuki Fukuchi (Plunderer).
RELATED: Saving 80,000 Gold in Another World for My Retirement Anime Adaptation Announced
The original light novel, written by FUNA (original author of Didn't I Say to Make My Abilities Average in the Next Life?!), began publication on the Shosetsuka ni Narou site in November 2015, with Kodansha releasing physical volumes in Japan starting in 2017. A manga adaptation of the series, illustrated by Motoe, began in 2017.
Sol Press originally announced the license of the English adaptation of the light novels in 2018. Kodansha USA then announced at San Deigo Comic Con this year the company licensed the manga adaptation of the series with a scheduled release of Spring 2023, as well as announcing at Anime Expo plans to release the light novel adaptation. Kodansha USA describes the series as such:
After growing up an orphan, Mitsuha has a healthy respect for money and a desire to live well—at least, until she dies after being pushed off a cliff. Waking up in a strange fantasy world, Mitsuha narrowly survives an encounter with a pack of wolves, then realizes she has the power to move between this world and the real one. A lesser person might embark on heroic adventures—Mitsuha instead immediately recognizes the lucrative possibilities of her new situation and heads out to buy an arsenal of modern weapons. Her goal: to acquire 80,000 gold, and the life of leisure she's always dreamed of! The manga companion to the popular light novel series, also coming soon from Kodansha!
The anime adaptation is scheduled to begin airing sometime in January 2023.
Source: Comic Natalie

Der shy man behind @Shymander, Liam is a timezone-fluid Aussie with a distinct fondness for anime, Eurovision and creating odd stats projects despite hating math.