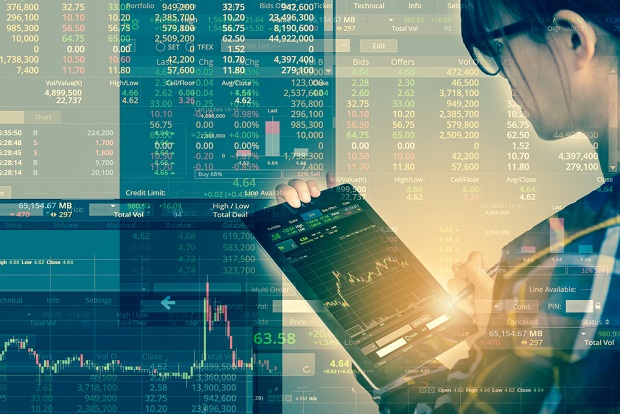 The delta variant of COVID-19 may have put some jitters into the market, but Barry Gilbert, asset allocation strategist for LPL Financial, says in a recent economic outlook that he is cautiously optimistic, both in seeing the S&P 500 continue higher through the end of the year and the variant having a limited effect on the economy.
From a market perspective, not all the news surrounding the delta variant has been bad, he states.
"We may even be close to the inflection point where much of the bad news has been priced in and markets start looking past the Delta variant's growth impact. Markets tend to lead the economy, not the other way around," Gilbert states in his Aug. 9 update.
He notes that although we are "in a very different place right now" than March 23, 2020, when the S&P 500 bottomed out, "we have not seen a substantial Delta-related pullback yet, only rotation toward some less risky areas of the market, so there may still be bumps ahead. But we think any dips in stock prices are likely to be short-lived and it may not even take all that much clarity before we see some rotation back to the market sectors that would benefit most from reopening."
Yet there is some drag to the economy due to the virus. For example, Gilbert believes the GDP forecasts could fall "a few percentage points" in the third quarter, with growth being pushed to the fourth quarter or early 2022. "But even if the impact was so strong that we saw modest economic contraction, which we view as unlikely, we would expect the economy to bounce back quickly," he states.
And despite the greater transmissibility of the delta variant and increased health risk for those who are not vaccinated, Gilbert believes the U.S. and global economy will continue to expand over the rest of the year. "We maintained our 2021 U.S. growth forecast at 6.25–6.75% in our [midyear outlook] even as forecasts were rising and that decision now seems prudent, but we also see no need to lower it," he writes.
Some potential negatives could be a drag on the economy, however:
Although widespread shutdowns across the United States are unlikely, there will be increased mandates, such as wearing masks and social distancing.
Some individual behavior may slow the rate of economic growth. This might be because some people, especially those with young children who can't be vaccinated or those who choose not to get vaccinated, will limit activities. This could also slow the job market recovery, Gilbert states, especially with potential workplace safety concerns.
There will most likely be an extension of supply chain disruptions. This largely will be due to outside the U.S. where the variant could impose tighter restrictions, limiting factory activity and "exacerbate shortages," which in turn could create added price pressures and continue supply/demand imbalances, according to Gilbert. This could put a temporary cap on growth.
But Gilbert also sees some positive elements that may gain traction for the economy:
Vaccination rates are starting to rise again, although "it's hard to ignore the extreme risk disparities between those who are vaccinated and those who aren't as Delta has spread," Gilbert states. He points out a good sign, however: 70% of U.S. adults have at least one vaccination.
Europe is showing improvement. It appears that Europe is turning the corner in battling COVID, especially due to its high vaccination rates and being vigilant in battling the delta variant.
Stimulus still helps the economy. Equity markets like stimulus, he states, and the delta variant threat has already pushed back a Federal Reserve rate increase.
Reopening momentum will be difficult to reverse. Although people will be cautious, it's doubtful there will be a return to the fear seen in 2020, he says.
READ MORE: