Retirees will get more help from their super fund to manage their future thanks to the new retirement income covenant. The new rule came into effect from 1 July this year.
So what is the retirement income covenant and how does it work?
Canstar spoke to Benedict Davies, the Policy and Advocacy Manager from UniSuper, who worked as a Senior Policy Adviser (Superannuation) to the federal government on drafting the retirement income covenant. We asked him to explain what the covenant is and how it will help retirees with a super fund. Here are his answers to our questions.
What is the retirement income covenant?
The retirement income covenant is a legal obligation requiring super funds to have a strategy to assist their members in retirement.
But I wouldn't get too caught up on the legal terminology, particularly the word covenant. There are, already, lots of covenants applying to super funds.
For example, there is a covenant requiring super funds to have an investment strategy. There is another covenant that requires super funds to have an insurance strategy.
But up until now there has been no covenant focused on getting super funds to develop a strategy to assist members who are in or approaching retirement with their retirement income needs.
Simply put, it asks super funds to focus on what their members need in retirement.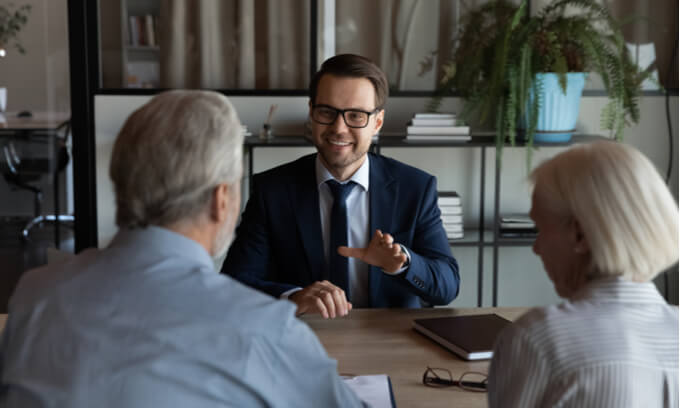 Why do we need the retirement income covenant?
Over the years, there have been a number of reviews of the super system, some as far back as 2010, that have highlighted a number of challenges at retirement.
For example, the Financial System Inquiry (2013–14) found that the decision faced at retirement is complex and that many people do not seek professional advice. Further, that Inquiry noted the market for retirement products was underdeveloped.
So while there are relatively simple default products in the accumulation phase (MySuper), when it comes to retirement, people often have to manage multiple financial objectives and risks themselves.
After all, drawing an income from a super fund is quite different to saving for retirement.
Essentially, the retirement challenge requires retirees to know how to maximise income from their savings while meeting unexpected expenses, all the while managing longevity risk. That's no easy feat.
In the face of this challenge, many retirees lack the confidence to draw a sustainable and flexible amount out of their super fund.
Instead, they draw only small amounts out of their super and end up with a large amount of their savings being unspent, and reducing the quality of their retirement.
So the covenant is a policy aimed at getting more super funds to think long and hard about how to help their members in retirement.
What will the retirement income covenant do for me?
Well it will require super funds to develop a strategy that outlines how they plan to assist their members to achieve and balance the following objectives:
maximise their retirement income
manage risks to the sustainability and stability of their retirement income
have some flexible access to savings during retirement.
That is likely to lead to better forms of assistance to their members approaching retirement.
For example, guidance that helps members understand their potential income in retirement. This could be anything from seminars to retirement income calculators to income projections to financial advice.
Essentially, funds will be required to identify members' needs and respond to them.
Will a retirement strategy be tailored to my personal needs?
The expectation is that the strategy would reflect a super fund's broad membership, or consider groups of members rather than individual members.
So it's more about considering factors such as average member superannuation balances, whether or not members are homeowners or have a partner, or the age at which they retire.
All of these factors are important in responding to members' needs. Additionally, funds may offer other services that may help to address individual members' needs.
Will my super fund contact me about the retirement income covenant?
While there is no explicit obligation for super funds to contact their members about the covenant, many super funds routinely contact their members as they approach retirement, giving them educational material about retirement or information about retirement seminars or even advice.
That additional engagement is really positive – the more engaged the member, the better.
So it's likely that many super funds will continue doing what they have been doing for many years, but with a renewed focus on how it lines up with and supports their strategy.
I suspect there'll be a lot more engagement opportunities with funds, particularly through digital means. We think that members will increasingly gravitate towards digital services, whether it be online calculators or educational podcasts or retirement trackers.
Do I have to do anything about my fund and the retirement income covenant?
I would encourage people to engage with their super fund, particularly the closer a person gets to retirement. For example, this may include speaking to an adviser.
Regardless of fund, the main thing to do would be to read the materials your fund sends you and to consider trying out tools like a retirement calculator to see if you're on track.
But remember the strategy is not something you must follow or a new product you must use if it doesn't suit you.
The point of the covenant is, after all, to assist members to manage a number of complex risks, rather than an "one size fits all" retirement income product. It's all about serving members' needs.
For more information about your super and the retirement income covenant, why not contact your super fund to see what it has planned to help you as you approach retirement?
Cover image source: fizkes/Shutterstock.com
---
Thanks for visiting Canstar, Australia's biggest financial comparison site*